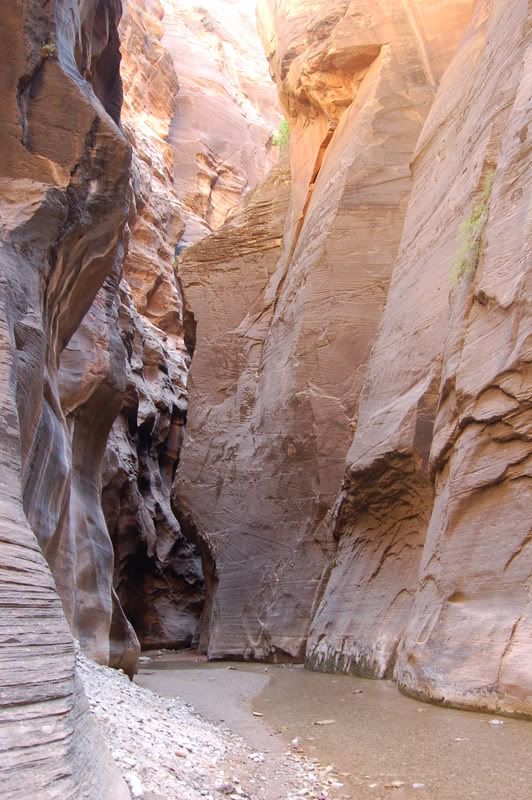 It was a quiet hike in the early hours of the morning. Not a soul around in sight. Just me, and the quiet trickle of the cold water sloshing around my feet. Every breath I took, every pebble I upturned, every sound I made, echoed and reverberated off the tall, grand canyon walls. I stood lost in the winding tunnels carved by time. Occasional sunshine filtering in. Silence pierced by the squawk of an eagle cruising the winds way up high. It could have been a cold, lonely walk, but we had each other...my loneliness and I.
© ~vagabond~ 2008
----------------------------------------------------
PS. This is my contribution to
Cuckoo's
photoblog topic of the month.
Photo: Personal collection, taken on a hike down the
Narrows, Zion National Park, Utah.
This image may not be reproduced without permission from the owner of this blog...and if you ask nicely, I may just say yes.